Welcome To David's Hip Hop Page
This site contains Real Audio all you need is any player above 3.0
Jus Family Records
Jus Family Records is the best rap label you have never heard of. And Will Soon be the No Limit Records of today. Jus Family contains some of the most talented rappers on the west coast. All originating from unknown Portland Oregon. Jus Family already in its few years of existance has made a name for itself. They have produced songs for E-40, Spice-1, and B-Legit. The Leader of Jus Family Records is Cool Nutz (pictured left). Cool Nutz along with Bosko produce most of Jus Familys songs. Jus Family Records is a record company you can expect to see on TV and in your music stores near you. But until then You can purchase the cd's here and listen to them in Real Audio.Enter by clicking on the picture.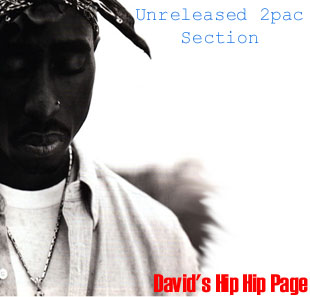 Not many people will disagree with me that 2pac aka Makaveli is one of if not the greatest rapper to live on the planet. Tupac has over 400 unreleased songs that nobody but a few have heard. I have compiled some of the unreleased songs into Real Audio so you can sample some of the songs on each album. You can listen to them inside the Unreleased 2pac Section and also order cd's of Tupac. Every song in the page is tight. There are now 16 CDz available to buy. 9-17 Are brand new. The prices found here are by far the lowest. Listen and buy HEAR!
The Last Official Outlaw Fatal, he is the first to release a album and it is a tight one. You can buy this cd here on David's Hip Hop Page. Fatal is featured on many 2pac songs such as Hit Em Up, All About You, Hail Mary and more. He is thought to best the best outlaw by many. Buy this cd here.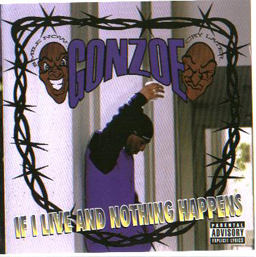 Gonzoe is the newest outlaw member. Just inducted after the death of Makaveli The Don and Khadafi. Gonzoe fits the outlaw style well and has a cd available to buy on this page. Which also features The Outlaw Immortalz on most songs. The album is a another album which anyone who likes the outlaw would like. Although there are not any songs which feature 2pac most of the tracks have a outlaw on it or the entire group.You can sample the some songs on the page.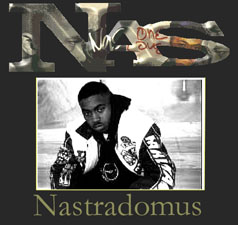 Unreleased Nas
Nas has a 1 unreleased cd that wont be out for about a year. You can buy this cd here before it comes out in stores. Save money too. Nastradamus is the title of the cd and you can sample it here.

To Order any CD on this site Click Here
If you have questions Mail me for more info. You can mail me at MakaveliCD_Store@hotmail.com
Powered by counter.bloke.com